Industrialized Construction
Our Industrialized Manufacturing team is eager to assist you with finding time and cost saving solutions for your project.
The Berg industrialized construction team can provide direction to project stakeholders when invited to collaborate early in the design process.  While providing key data for the manufacturing process in addition to our BIM collaboration services, each and every project can be manufactured and constructed seamlessly. Utilizing volumetric modular solutions, our team can manufacture pre-assembled modular systems that incorporate all building trades within the offsite model to provide a nearly finished modularized product to the jobsite. We bring experience in nearly every sector of commercial construction including: Medical, Corporate, Retail, Education, Hospitality, and Multifamily.
Traveling Project Teams
Project Development
Construction Management
Preconstruction feasibility support – construction methods cost analysis
Design – Build
Design Assist
Delegated Design Constructability Analysis
AutoCAD – Revit – BIM
Project Management
Installation
Field Service
Facilities Maintenance
INDUSTRIALIZED CONSTRUCTION
Wall and floor load bearing systems in lieu of traditional construction techniques.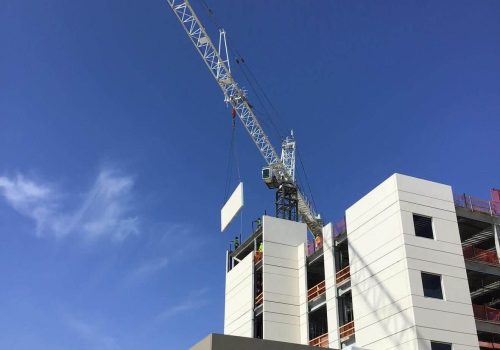 Fully designed and finished panels to hang on structure.
Limitless interior prefabricated solutions from headwalls to repetitive CFS framed assembles
Early involvement allows time to consider design and construability options including feasibilities studies for Volumetric Construction Systems.
It has been a pleasure working with The Berg Group. Great company that cares about the safety of its employees. Looking forward to a continued relationship with a great Twin Cities company that does fantastic work. Thank you Berg Group!