Creating Environments That Shape The Future
Providers of Nationwide Integrated Construction Solutions
The Berg Group has been dedicated to the success of our clients for over 50 years. With strong roots in the Midwest, we have grown to become a national service provider for construction excellence. The Berg Group has successfully completed numerous high profile projects and continue to maintain a diverse portfolio with our national traveling teams. Our vision is to be the market leader in construction partnerships, setting the standard for meaningful relationships, engaged employees, and successful work. 
CONVENTIONAL CONSTRUCTION
INDUSTRIALIZED CONSTRUCTION
INTERIOR PREFABRICATED SYSTEMS
Our team's experience is wide and diverse. Our project portfolio spans the nation with projects of varying sizes and scopes. 
Experienced project Teams
We know that the only way to improve and grow is to bring our people with. Our business is built on the success of hiring exceptionally talented professionals. The Berg Group offers opportunity for exponential growth and you get to decide how high you'll climb.
Our dedicated, hands-on safety teams regularly learn, develop, and deliver the most up to date safety practices, news, and trends to ensure the safety of our teams.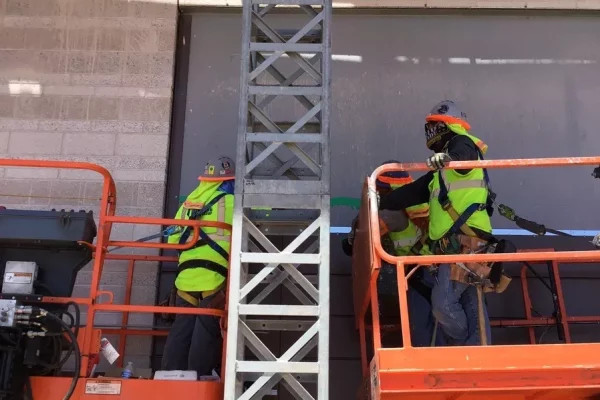 The Berg Group is recognized nation wide for the safety standards we value and practice. The recognition we get drives us to achieve new goals pertaining to workplace safety each year. The safety principles we hold ourselves to do not go unnoticed as we have multiple recent safety awards!
RECENTLY COMPLETED PROJECTS
Looking for an estimate, job opportunities, or to get in touch with one of our team members? Fill out the contact form below and someone will reach out shortly!
Follow for the latest Berg news!