In collaboration with Mangini and Nicos Group, The Berg Group offers unparalleled expertise in designing, constructing, and installing world-class cleanroom facilities.
Our mission is to empower businesses across industries such as advanced manufacturing, biotechnology, and pharmaceutical to achieve the highest standards in controlled environments. By utilizing cutting-edge technology and leveraging decades of combined experience, we are the go-to cleanroom specialists for organizations aiming to streamline productions, maintain compliance, and safeguard their reputation.
The Berg Group's cleanroom capabilities encompass a full spectrum of services, from initial concept development to ongoing facility management. Our team of seasoned professionals work closely with clients to assess their unique needs and deliver tailor-made solutions that exceed expectations. Mangini and Nicos Group's proven track record of successfully implementing advanced cleanroom technologies ensures that our partnership consistently provides the most reliable and efficient cleanroom solutions available. Together, we offer unparalleled proficiency in areas such as contamination control, air filtration, temperature and humidity regulation, and material compatibility.
Our commitment to quality, efficiency, and sustainability makes us the ideal partner for businesses striving to excel in today's highly competitive market. By partnering with Mangini and Nicos Group, we are uniquely positioned to provide end-to-end cleanroom services that maximize productivity and minimize risk. Unlock the full potential of your business by utilizing our industry-leading cleanroom capabilities to elevate your operations and revolutionize your manufacturing processes, ensuring product integrity, safety, and compliance with global regulatory standards (ISO & GMP).
THE #BUILDWITHBERG DIFFERENCE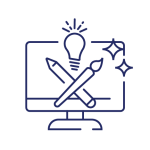 Working with The Berg Group during the pre-construction phase brings invaluable insights and expert guidance, helping to mitigate risks and streamline project timelines. Our comprehensive support includes cost estimation, risk assessment, site analysis, and scheduling, ensuring your project kicks off with the best possible start for successful completion.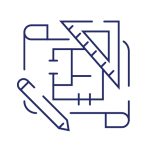 In-House Design & Engineering
In-house design and engineering capabilities offer an integrated, seamless experience, eliminating the need to coordinate between multiple teams and ensuring consistency and quality control throughout the project. Our skilled professionals leverage cutting-edge technology and creative solutions to bring your vision to life, while optimizing functionality and cost-effectiveness.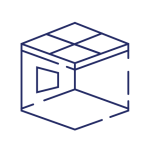 Structural Component Manufacturing
Our ability to manufacture structural components in-house allows for enhanced quality control, accelerated project timelines, and potential cost savings. By removing the reliance on third-party suppliers, we are able to ensure each component meets the highest standard of precision and durability, tailored specifically for your project.
Accountability & Coordination
A holistic approach to project management ensures a single point of accountability, fostering clear communication, coordination, and efficient problem-solving. This consolidation of responsibilities not only streamlines the construction process but also reduces potential errors or misunderstandings, leading to a more successful, timely, and cost-effective project execution.
CLEANROOM & INSULATED METAL PANEL SOLUTIONS
CONNECT WITH OUR TEAM
Looking for cleanroom or insulated metal panel solutions? The Berg Group team, with our extensive experience and innovative approach, is ready to assist you. We are adept at delivering high-quality, cost-effective solutions tailored to your specific needs. Get in touch today to learn more about how we can bring your vision to reality with efficiency and precision.