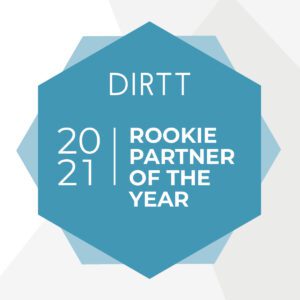 DIRTT Environmental Solutions
recently announced the recipients of their 2021 Partner Awards, with The Berg Group being recognized as the Rookie Partner of the Year. Our team was selected due to their 'unwavering commitment to constructing flexible, customizable spaces through industrialized construction, encouraging, and facilitating human connection through innovative design.' Congratulations to our DIRTT Team! You've shown dedication and determination to consistently execute alongside with DIRTT to provide stunning construction projects to our clients.
Read our letter of recognition from DIRTT Chief Commercial Officer, Jennifer Warawa.