Advanced Manufacturing Construction
Creating environments that promote innovation behind every wall

Electric Vehicle Production • Distribution Centers • Electronics & Technology • Semiconductors • Manufacturing Facilities • Cleanrooms
The Berg Group has been at the forefront of advanced manufacturing construction, setting the standard for design, engineering, and project management. Our industry-leading expertise and commitment to innovation has made us the go-to partner for businesses seeking exceptional advanced manufacturing construction solutions. With a proven track record of delivering high-quality projects across various sectors, The Berg Group has built a reputation for exceeding client expectations. Our portfolio includes projects in the automotive, aerospace, pharmaceutical, and semiconductor fabrication industries, among others. Through the use of state-of-the-art technology and cutting-edge techniques, our team designs and constructs advanced manufacturing facilities that are highly efficient, adaptable, safe, and sustainable. From chip manufacturing to electric vehicle production facilities, we have the knowledge, experience, and resources to tackle even the most complex advanced manufacturing construction challenges.
Advanced Manufacturing Building Portfolio
Semiconductor Manufacturing Facility
Electric Vehicle Production Center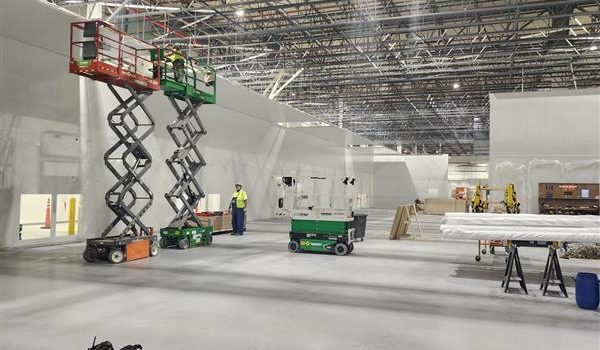 EV Battery Materials Facility
"The culture at The Berg Group truly is safety first, production follows. Our projects with Berg have been extremely safe and productively efficient because of Berg's culture."
"One of the safest drywall companies I have ever had the pleasure if working with, on target to assist in making us the Best Builder in America."
"The Berg Group knows that safety doesn't happen by accident, they lead by example to ensure everyone makes it home safely each day"
Looking for an estimate, job opportunities, or to get in touch with one of our team members? Fill out the contact form below and someone will reach out shortly!